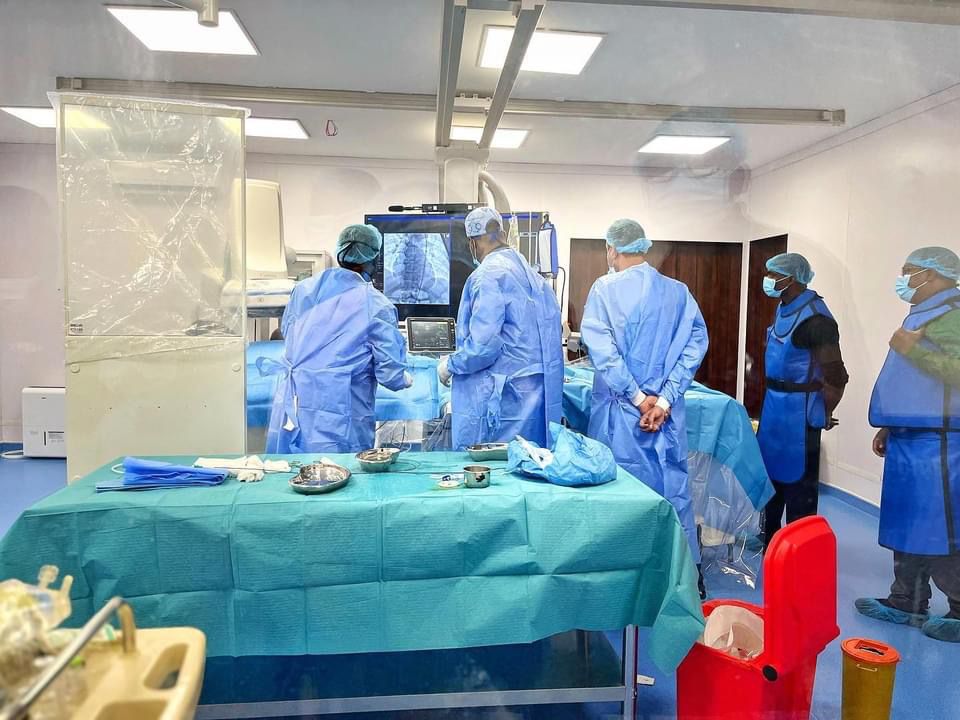 We're pleased to announce the commencement of Diagnostic and Interventional cardiac cases as well as Peripheral Vascular cases at our Catheterization Laboratory (CathLab).
Some of the notable procedures we have conducted include Coronary Angiogram (Left heart catheterization & Left Ventriculogram), Peripheral Angiogram (Abdominal Aortogram & Selective unilateral right lower extremity angiogram) and Percutaneous Coronary Intervention.
Our team of experts are on standby to attend to all complex and routine cases, and these services can be booked either via your HMO or directly at Iwosan Lagoon Hospitals Victoria Island.
Kindly call 0806 575 7205 to get started.
We will look after you.