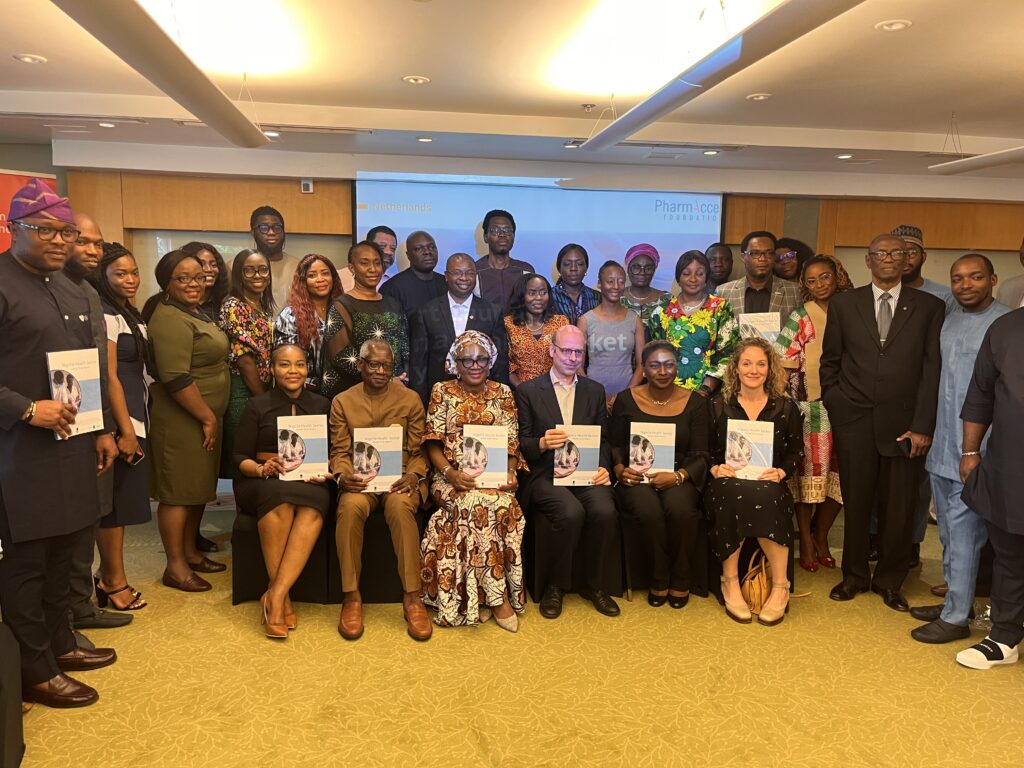 The Nigeria Health Sector Market Study Report is an immersive and well-profiled document which broadens deeper understanding of the domestic healthcare ecosystem and proffers practicable growth opportunities for all stakeholders both on the demand and the supply value chains.
As the leading private provider of multi-specialty healthcare in Nigeria, we celebrate the commitment of Pharm Access Group and the Dutch Consulate to foster the growth of the healthcare sector.
It was a pleasure to join His Excellency, the Consul General of the Kingdom of Netherlands in Nigeria, Mr. Michel Deelen, the Nigerian Ambassador to the Netherlands, Dr. Eniola Ajayi, and the Country Director, PharmAccess Foundation, Njide Ndili, at the official launch of the report.
Download HERE