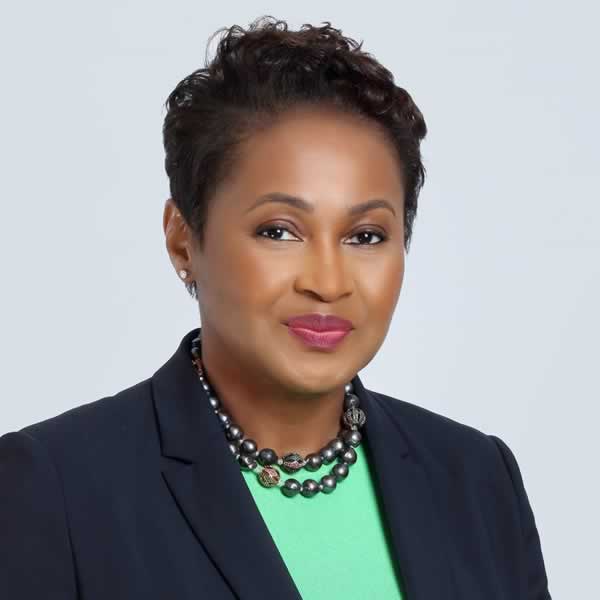 Fola Laoye is the co-Founder and CEO of Iwosan Investments Limited, a Health Investments Holding Company, and owners of Iwosan Lagoon Hospitals. She was previously Director at Investment Fund for Health in Africa (IFHA), a pioneer private equity fund focused on Healthcare in Africa.
She was a founding board member of Hygeia Group Nigeria, founders of Lagoon Hospitals and Hygeia HMO, where she served as CEO (2002-2012) and as Chairperson (2012-2015). She is a Trustee of the Board of the Society for Quality in Healthcare in Nigeria (SQHN) and is also a member of the Board of the Institute of Healthcare Improvement (IHI), USA.
She is Chairperson of the boards of Old Mutual Life Assurance and FSDH Asset Management and is a board member of Retail Supermarkets (Shoprite Nigeria). As part of her philanthropic dispositions, she currently chairs the Elebute-LUTH Welfare Board and co-chairs the Africa Regional Board of the Young Presidents Organization (YPO). She is also a member of Harvard Business School Africa Advisory Board, as well as a trustee of the Harvard Business School Association of Nigeria.
She holds an MBA from Harvard Business School (class of 1999) and a bachelor's degree in accounting from the University of Lagos, Nigeria. She is a Chartered Accountant with vast training from Ernst & Young, Lagos, and Coopers & Lybrand (now PwC), London. She is a Member of the Institute of Chartered Accountants in England & Wales and the Institute of Chartered Accountants of Nigeria.