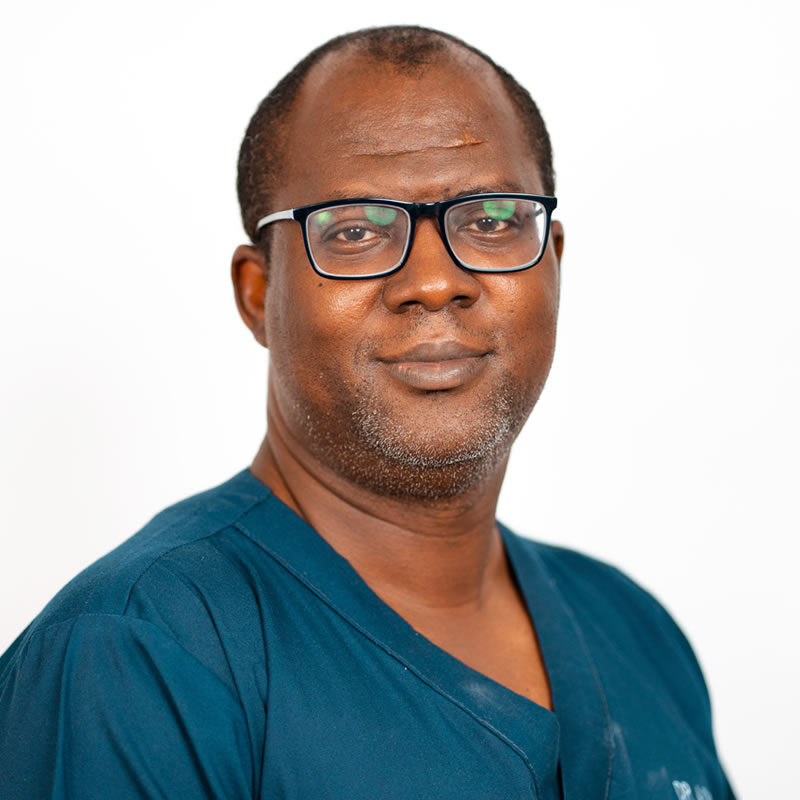 Dr. Adebayo is a graduate of the University of Ibadan, where he earned his MBBS degree, and he completed his residency program at the University College Hospital (UCH), Ibadan.
He qualified as a Fellow of the West African College of Physicians (FWACP) and the Medical College of Physicians with sub specialization in Cardiology. FMCP (Nig), National Postgraduate Medical College of Nigeria more than a decade ago. He is also a Cardiology Fellow of the Heart Center of Klinikum der Philipps Universität, Marburg, Germany
He is a Consultant Cardiologist & Director of Medicine at Iwosan Lagoon Hospitals.